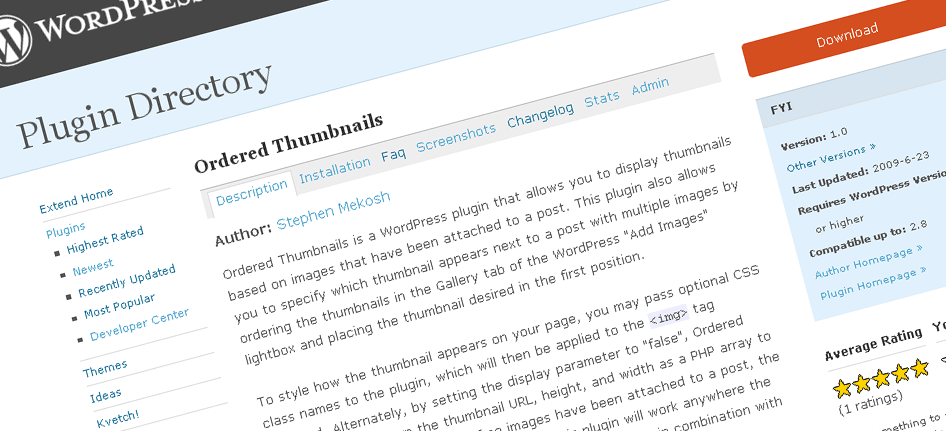 I've written over a dozen WordPress plugins in the past 18 months, but the Ordered Thumbnails plugin is the first one that I've submitted to the official WordPress Plugin Directory. The plugin became available mid-afternoon today, but it's already been downloaded over 70 times.
I'm not sure how the response compares to the rest of the plugins on the site, but I'm considering it a big success. After all, I wrote the plugin to solve a problem that I was having, so if other people find it helpful too, it's just icing on the cake.
The one thing about writing an official plugin that surprised me is the amount of time it took to prepare the documentation. There was a bit of a learning curve in that I've never gone through the official plugin submission process, but writing the documentation for this plugin took almost as much time as writing the plugin itself!
Check out the archives of this site to see the plugin in action, or learn more about it on this site or on the official WordPress plugin page.